Balloon Pump on a Diet
Balloon Pump on a Diet
About 4 years ago when I first starting playing with the idea of making my own Down Air Mattress or Balloon Bed I looked for a light weight way to inflate Poly Tubes or Balloons. I found this Balloon Pump made by Gayla Ind. Inc.
http://www.gaylainc.com/twistez1/twistez7.html
The Balloon Pump weighs 78.8 grams or 2.78 ounces. I took it apart and modified some and reduced the weigh down to 1.72 ounces. The photo's show how I did this.
I have used this modified Pump to inflate my Stephenson's DAM. With the Stephenson's DAM their is little or no resistance to the air flow so the small pump works well.
1.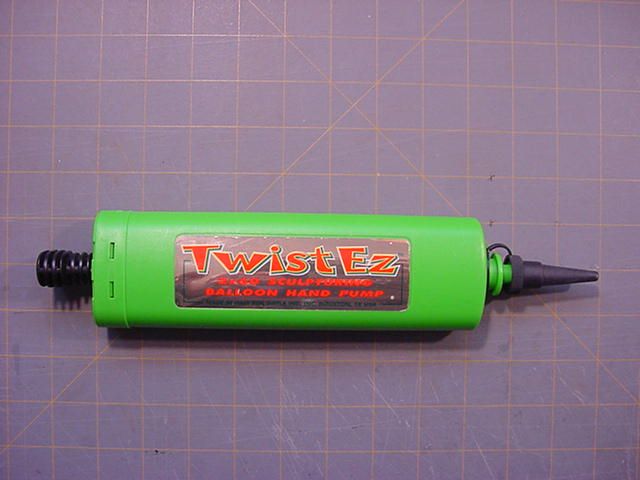 2.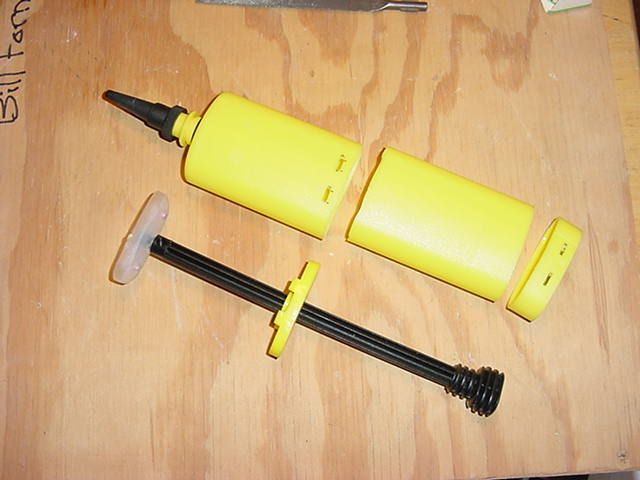 3.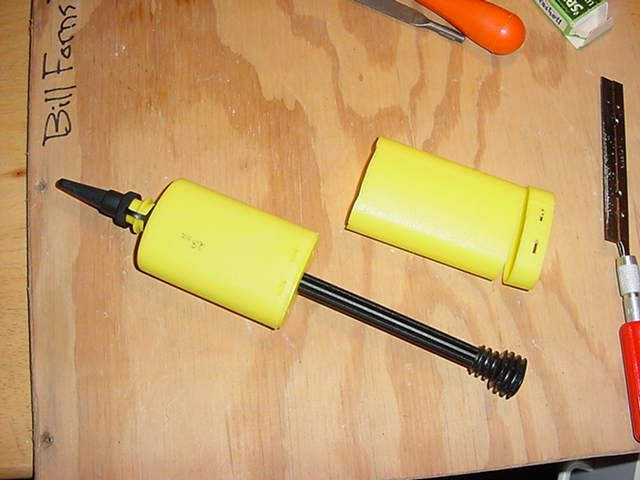 4.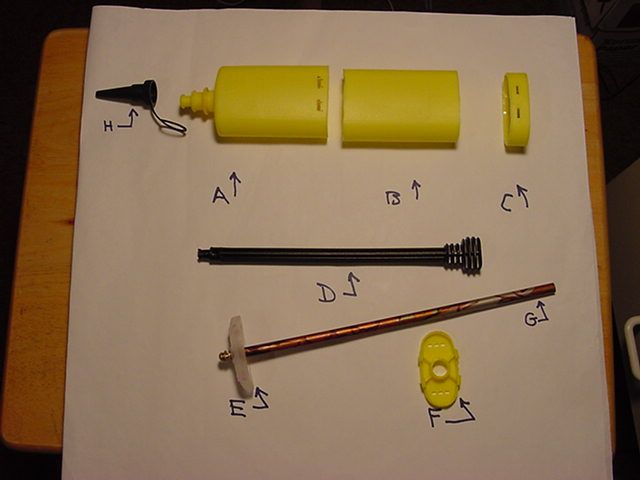 5.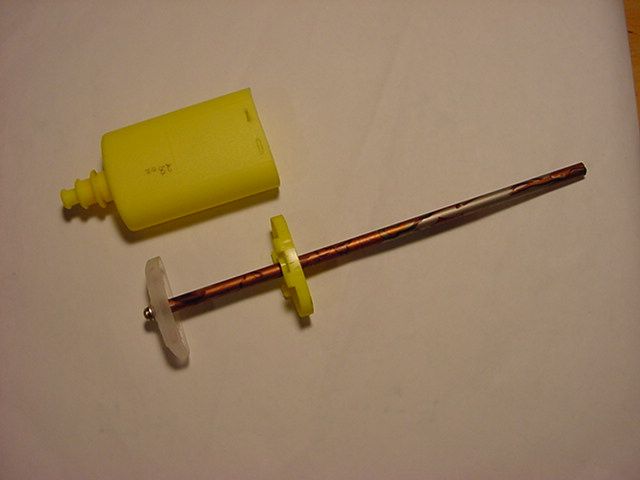 6.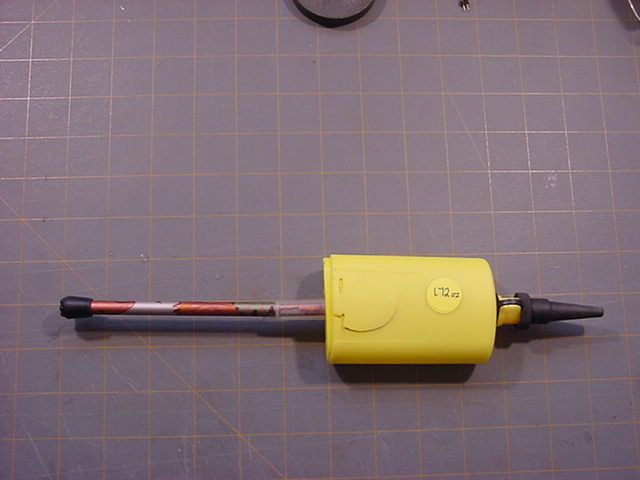 7.