Super Ultra Light / Super Ultra Cheap PT 1 - Bivy
Making the Bivy: !!!See Notice at the bottom of this post!!!.
The first picture shows the GG Ground Cloth laying on my pattern. The size of the Ground Cloth is almost the same size as my pattern. I am leaving a 1" seam allowance. This will allow me to turn it under to reinforce the seam.
1. GG Ground Cloth on the Pattern.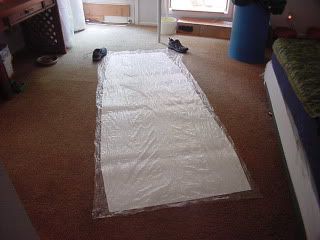 2. The GG Ground Cloth is cut and weighs 41 grams or 1.44 ounces. Cost for one of 2 GG Ground Cloths = $4.00 plus shipping.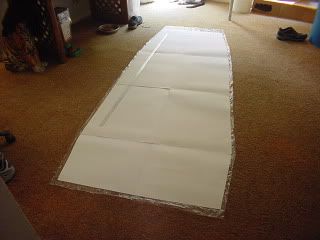 3. The Propore on the Pattern ready to mark.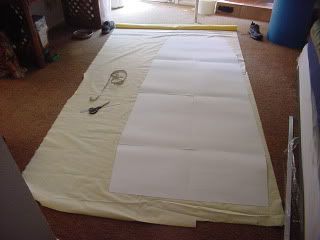 4. The Propore cut and ready to sew. The weight of the Propore Bivy Top is 4.7 ounces. Cost as a new Frogg Toggs Poncho = $11.50 plus shipping.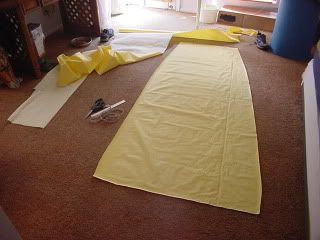 5. Ready to start sewing.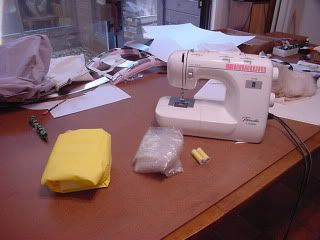 Estimated cost for the materials only for the completed Bivy = $17.00 (+/-) a bit.
Estimated weight of the completed Bivy = 6 ounces (+/-) a bit
Sewing to follow.
NOTICE!!!!!!!!!
I had a lot of problems finding a way to sew the Polycryo material.
I would suggest anyone that wants to sew with this material that you do many tests and stress the seams a bit till you are happy with the sewing method.
6.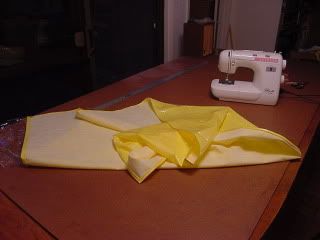 7.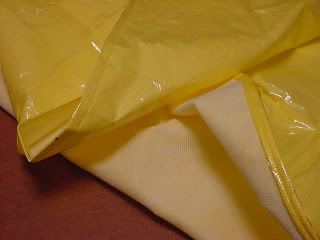 8.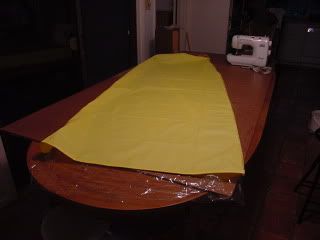 The Bivy weighs 6.1 ounces. I will make a small hood out of Propore and attach the hood sometime over the next day or so.
This Waterproof / Breathable Bivy can be made for about $17.00 if you do your own sewing.