Cuben - PrimaLoft One/Sleeping Bag Part 2
Cuben - PrimaLoft One/Sleeping Bag Part 2
I think I can say I am finished with my Cuben - PrimaLoft One / Sleeping Bag.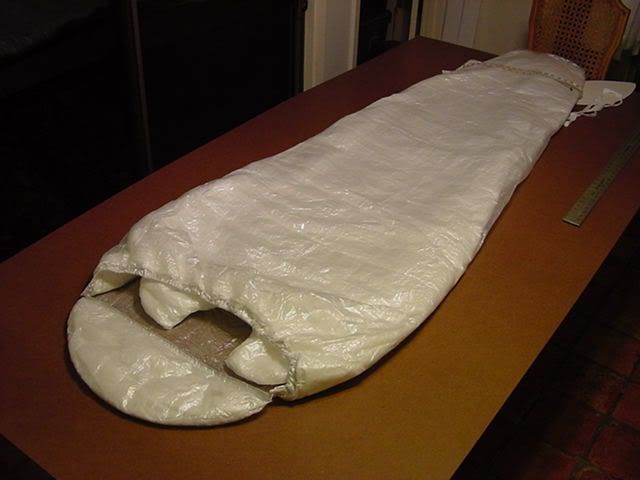 The bag is made out of all Cuben Fiber. The bag in its present size is 19.08 ounces. I say present size since when making it I added some extra length to it. When I made my last prototype I lost some of its length. The non-insulated insert for the bottom is tapered and when I sewed it to the rest of the bag the taper pulled in the sides and made it shorter. I added 10 inches to the length just to make sure it wasn't short. The current length is 89 inches. I will decide how long I want it but I am thinking about 80 inches. When I do this I think the weight will go down to 18 ounces.
The bag uses two layers PrimaLoft One (Clo of 0.84) 1.8 ounce per sq yard pre-quilted insulation in the main bag. This gives me a total Clo of 3.02. I made a small hood for the bag that uses 3 layers of the same insulation. I also made a neck yoke and used 4 layers of insulation in it. I have elastic in both the hood and the opening of the bag. The bag is made to slide into. The circumference of the top part of the bag will open to 64 inches. The foot end (if cut at 80") will be 38 inches. The insulation is stabilized to the inter piece of Cuben so the shell has no seam lines to leak.
Yoke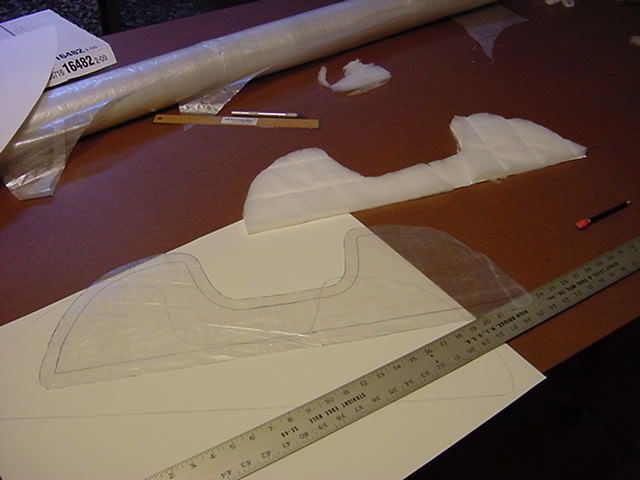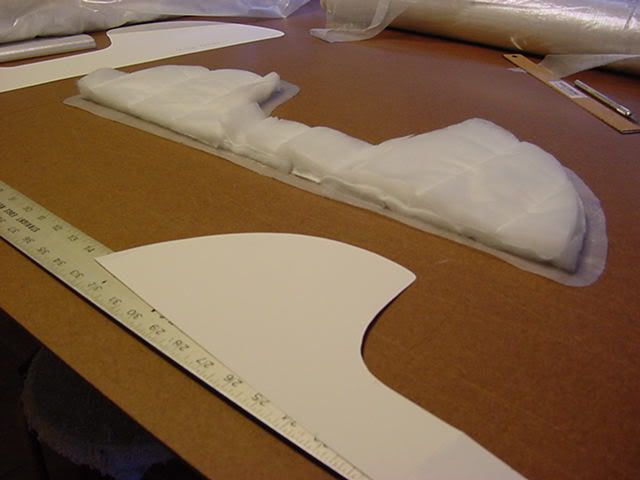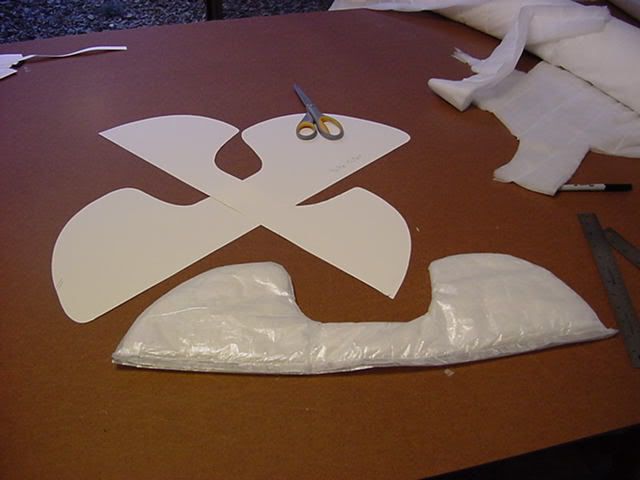 Hood and Non-Insulated Bottom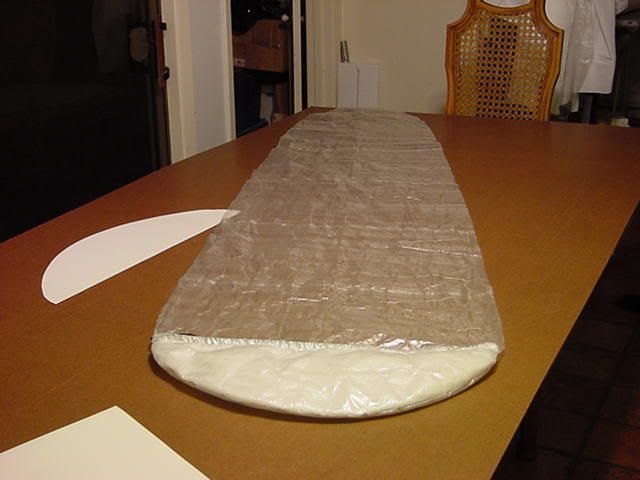 Finished - Sleeping Bag after trying it out. The sleeping bag is made of 2 layers of PrimaLoft One - 1.8 ounce per sq yard pre-quilted insulation. The bag part has a total Clo of 3.02.
"Edited" Rolled up for packing.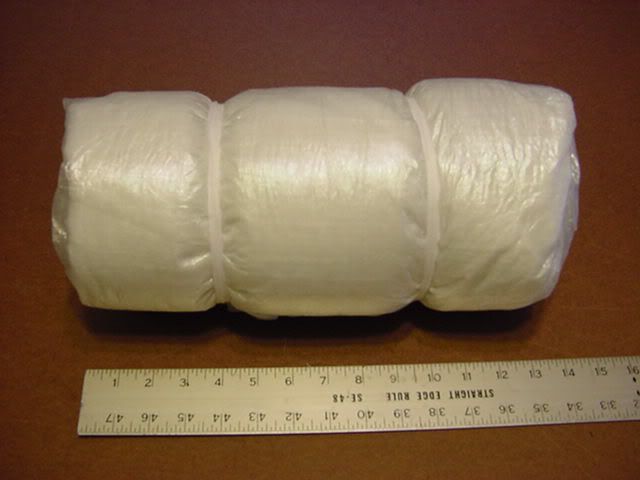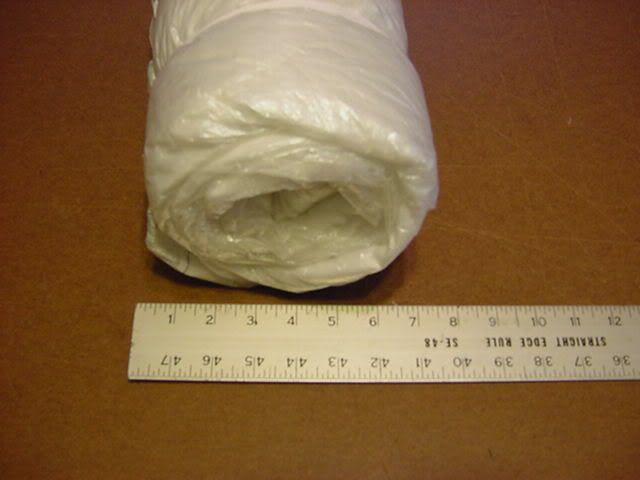 Detail of Neck Yoke and Hood. The Neck Yoke is 4 layers (Clo of 6.04) and the Hood is 3 layers (Clo of 4.53) of PrimaLoft One - 1.8 ounce per sq yard pre-quilted.