Cuben / Pertex Quantum - Down Quilt
Cuben / Pertex Quantum - Down Quilt
I wanted to make a Down Quilt with a lot of Down in it. What I ended up with was a Down Quilt with between 4" and 4.5" of loft. It looks a little bigger than my typical quilt size. The Down Quilt is still made to go into my Bivy. It is 40" across the top, 32" at the bottom and 70" long.
It uses self-contained silk baffles - think silk quilt.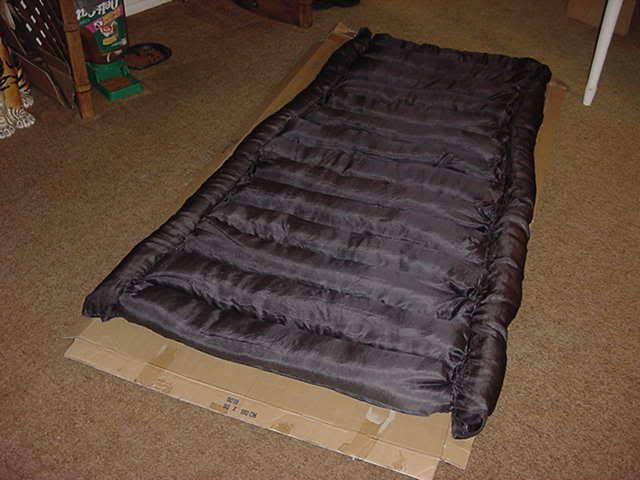 This means it is made to go inside a cover much like a comforter cover you might have a bed. The cover top is Black Pertex Quantum and the bottom is Cuben Fiber. By making it this way I have no sewing lines to leak water into the Down. The foot end can be opened to remove the silk quilt part if it needs to be washed or aired out.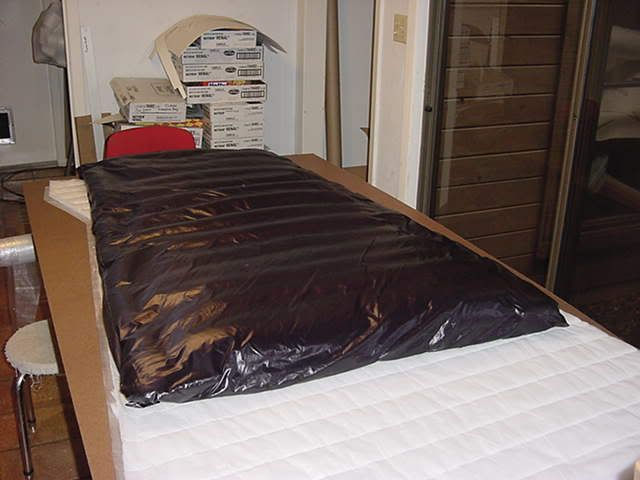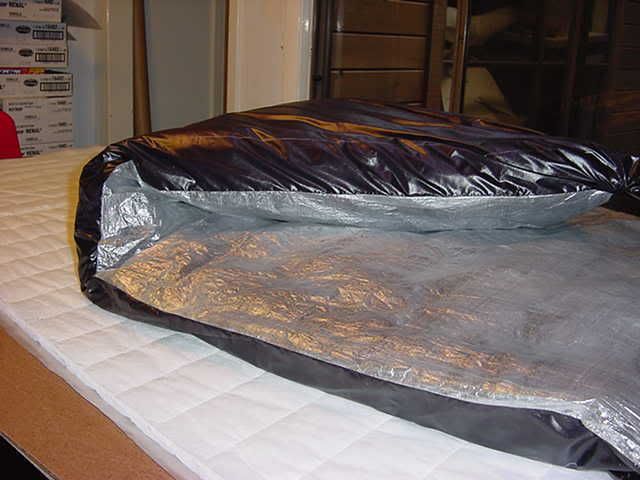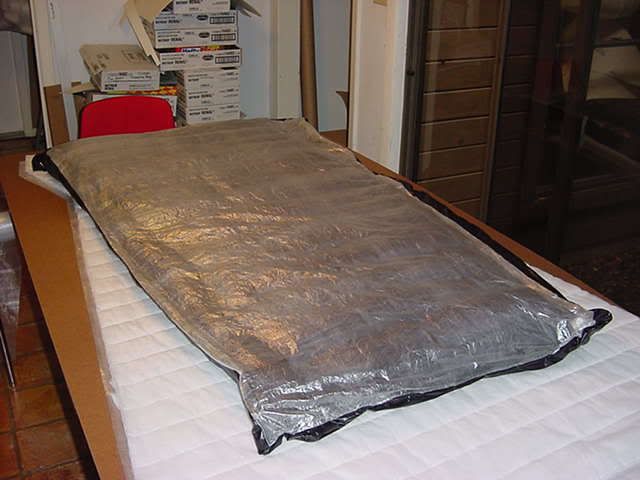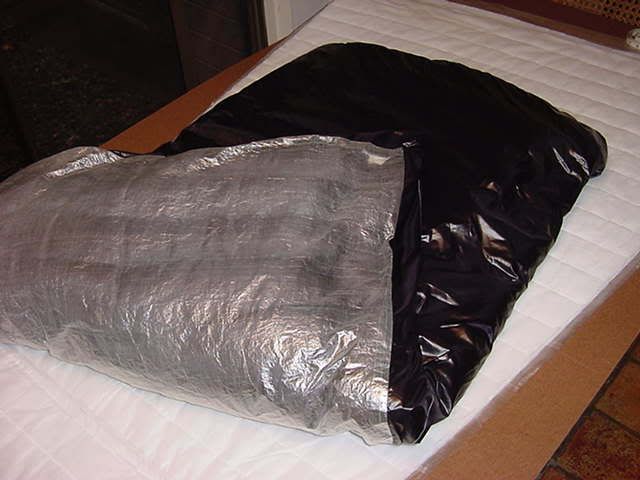 I have used the finished Quilt on my bed for a week to see how the Cuben worked. It work so well that I am now making a Sleeping Bag completely out of Cuben - Inside and Out. I also used this Down Quilt inside my Bivy last week - outside on a icy night - when the temperature dropped to 26 degrees (F). I was very warm. How could you not be warm with 4" plus of Down on top of you.
This photo was taken before it was put inside the Cuben - Pertex Quantum shell.