Silk Vest - Less than 1 Ounce
I am making a silk vest using the Pertex Quantum Vest as my pattern. I have it cut out, pinned up and it is ready to sew.
The silk material for the vest weighs less than 1 ounce.
If it fits and I like it I will dye it some light color.
Cutting the Silk.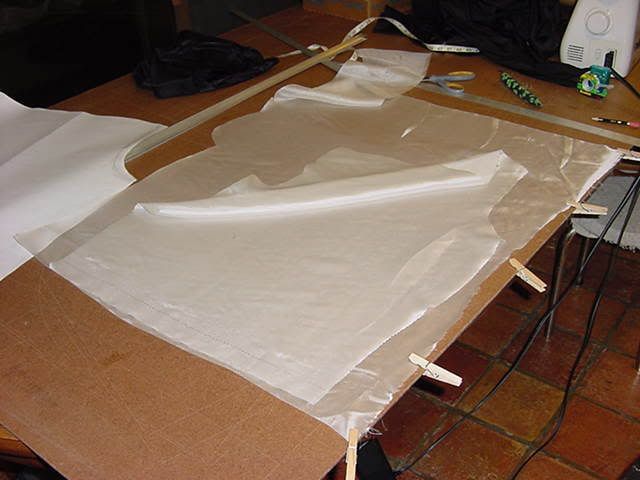 Pinned up and ready to sew.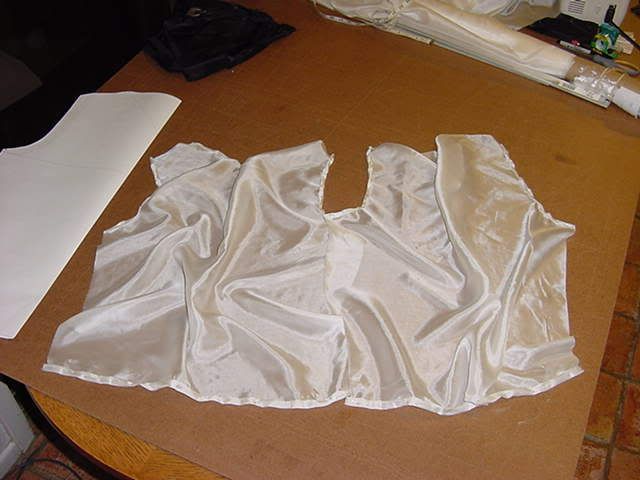 Hem - Pin detail.