Hood Project: Continued
A Teaser for Ryan - #2 Wool Hoody
Patagonia #2 Wool Hoody - Next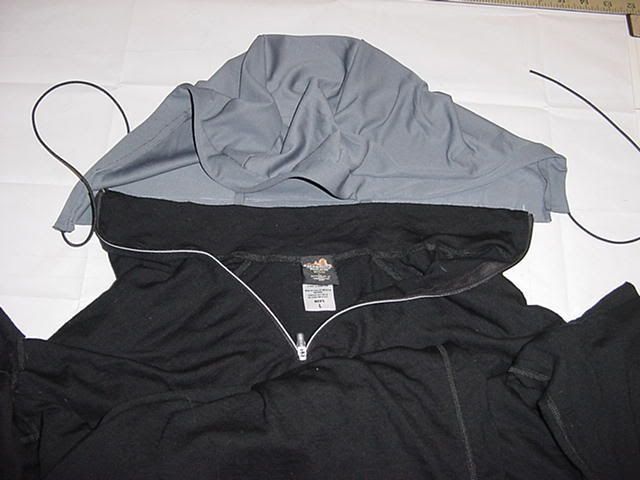 I am about finished with the pattern phase of this project. One slight adjustment to my pattern and I will be ready to add a Hood to my Patagonia #2 Wool Zip. The necessary Hood material will come from my original Patagonia #2 Wool Crew. I have made three Hoods out of Silk Weight Capilene for practice as I don't want to ruin the material from my #2 Wool Crew.
The Patagonia (Merino) Wool Hoody will have a few other modifications. I have a Icebreaker item with thumb-cuffs and something like them will be added.
The Hood will have a draw cord so it can be tightened and pulled up over my nose if I want to.
The hem on the Patagonia Wool item is made a little long and it is longer on the back. It might be long enough to meet Ryan's requirement.
I have to think about how a set of "tuck-away" mittens might be added to the sleeves so they will not be in the way. The Merino does compress small and I have a couple of ideas on how the mitten idea might work.
I guess a day or so will tell if everything works or if I just ruin my wool crew.