"Cyclone" Modified-Brasslite Turbo I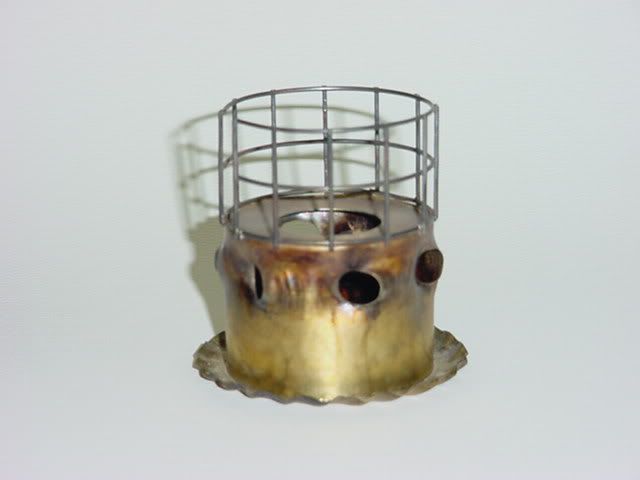 A Japanese (small) Stove Designer/Maker, Yukio Yamakawa (JSBJSB), discovered a way to make a stove so the flame will swirl or as he calls it the Cyclone. This technique seems to help create a flame that burns much hotter than a more or less normal flame. His small stove designs are very creative and challenge you to try one. I had never made a small "soda" can type alcohol stove until I found his web site one night. I am now making small alcohol stoves with a strong Japanese influence and having a lot of fun doing it.
The English on the JSBJSB Small Stove Web Site is created with a computer translation program and is a little hard to follow. The many pictures made it easier to figure out.
I have exchanged a few emails with Yukio-san but my email service will not display the Japanese letters so I can't read or translate them.
I have made several of Yukio-sans designs and made a couple of changes for the Cyclone idea. I have applied these ideas to one of my Brasslite Turbo I alcohol stoves. The "Modified-Turbo I" has the Cyclone flame swirl as you can see in the pictures below. I will conduct some boil test using both the Modified and non-Modified Turbo I stoves and see if the Turbo-Cyclone will boil water faster.
Details of Modifications: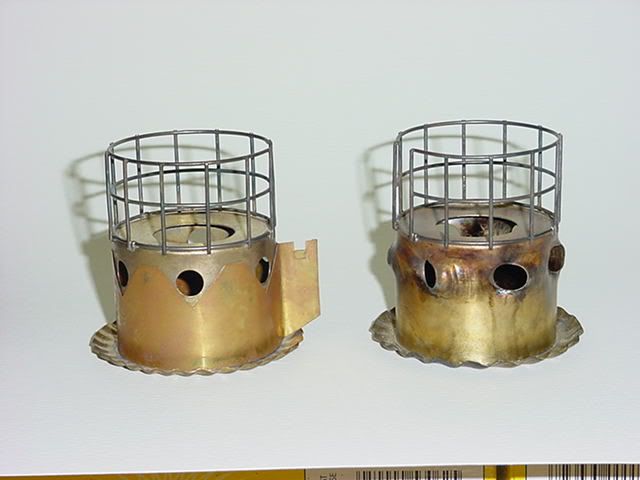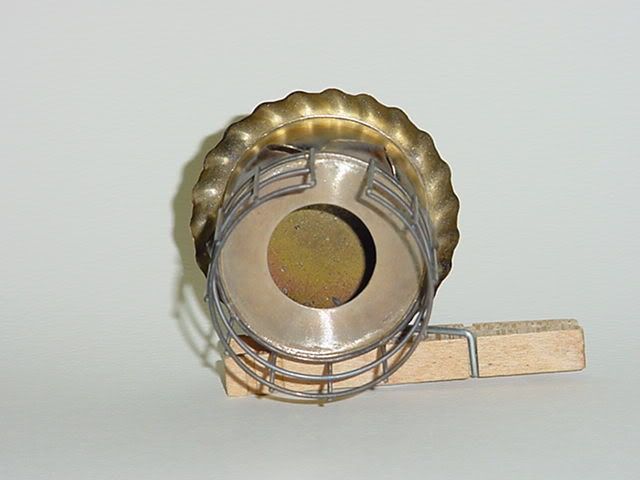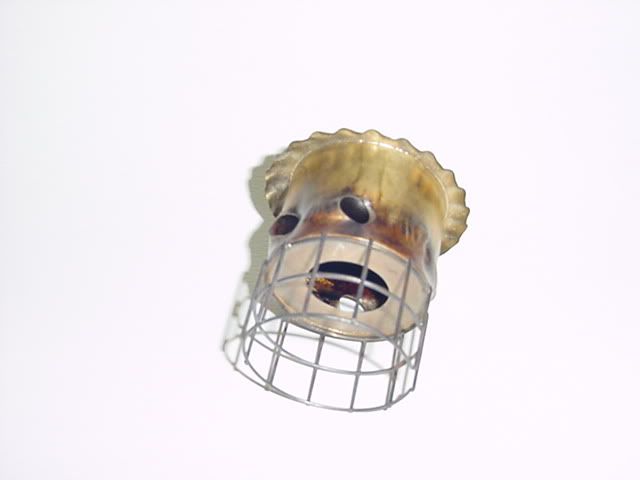 Pictures of the Modified Brasslite Turbo I "Cyclone" Flame Swirl Pattern looking down from straight above the stove: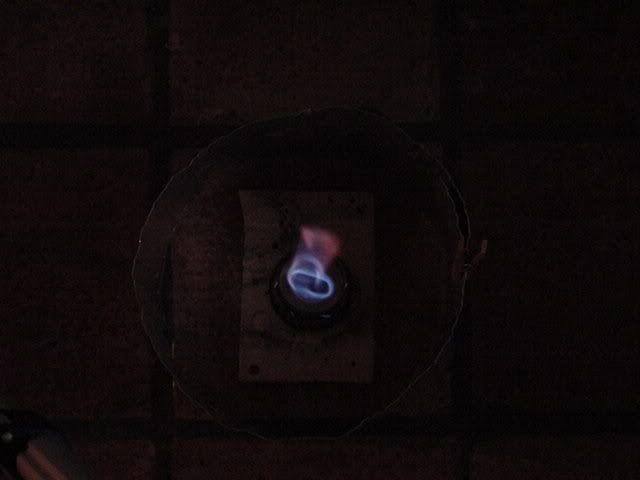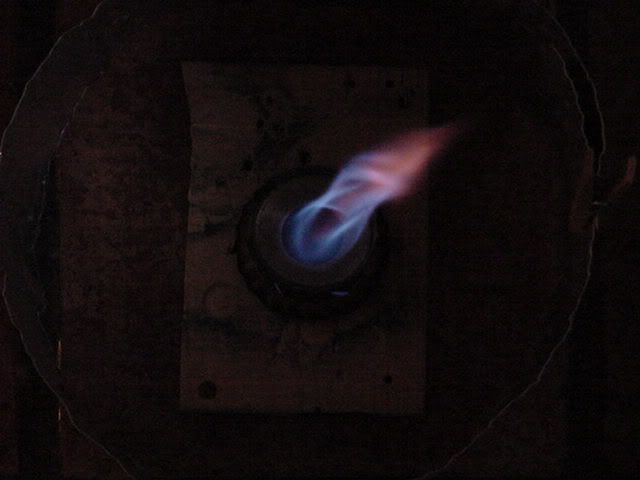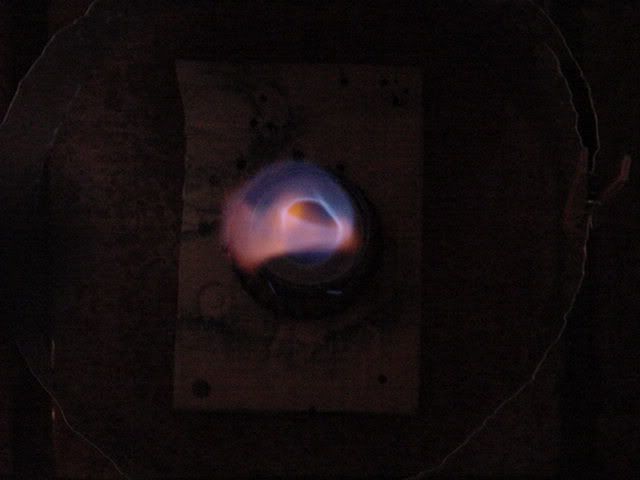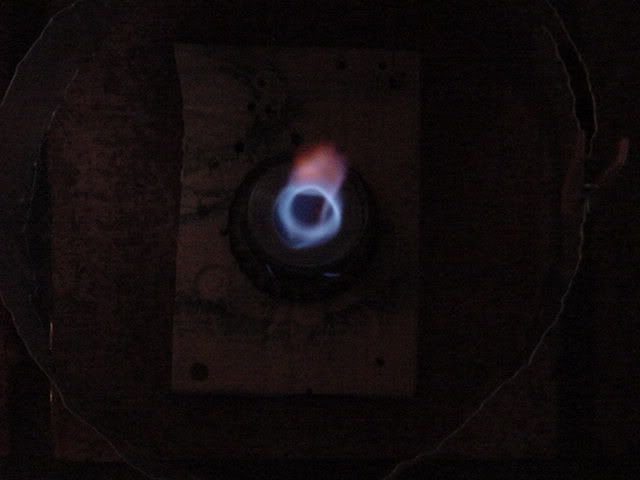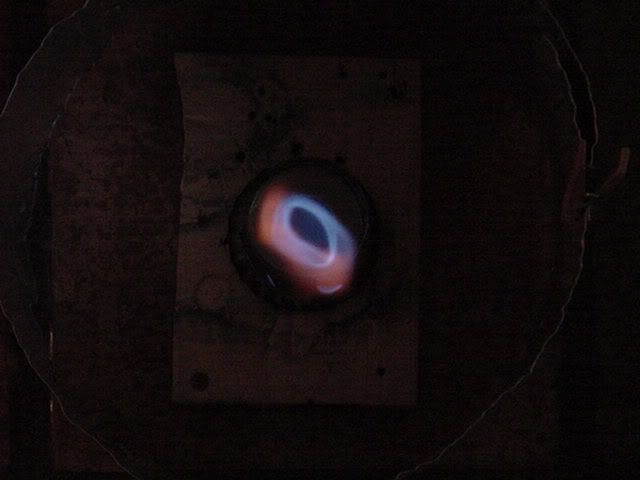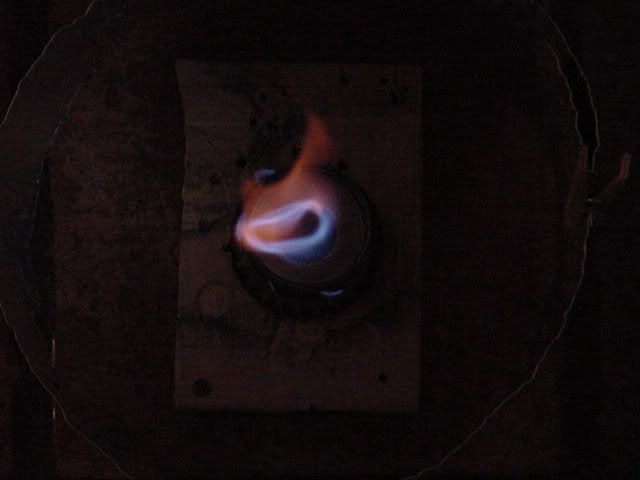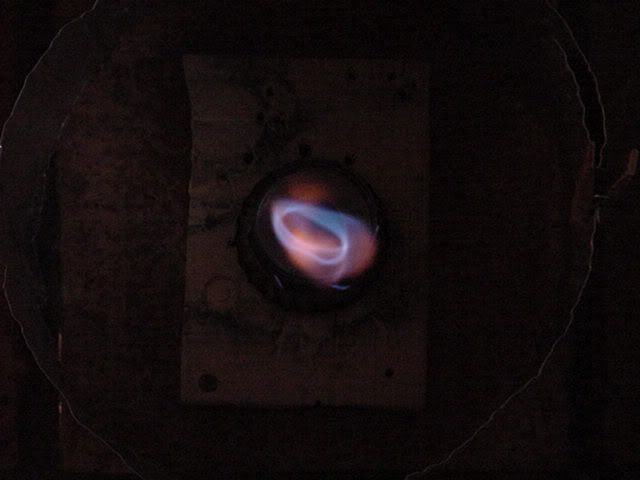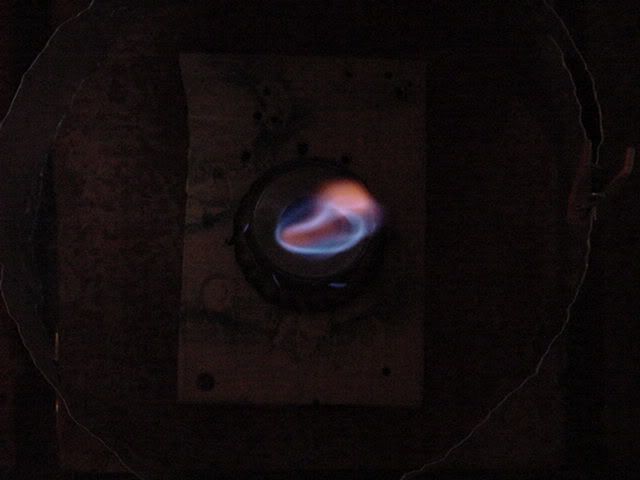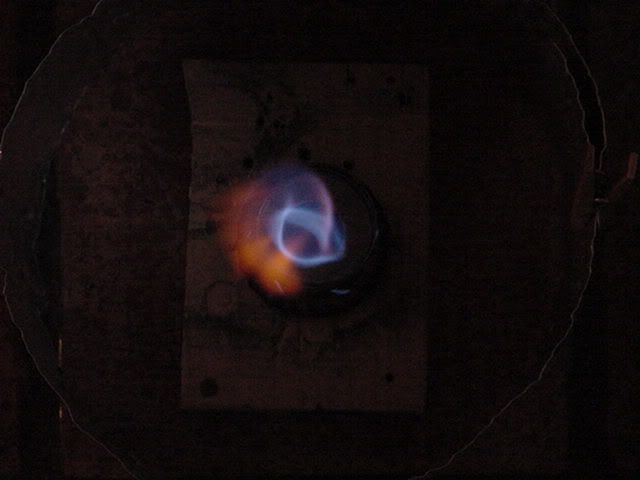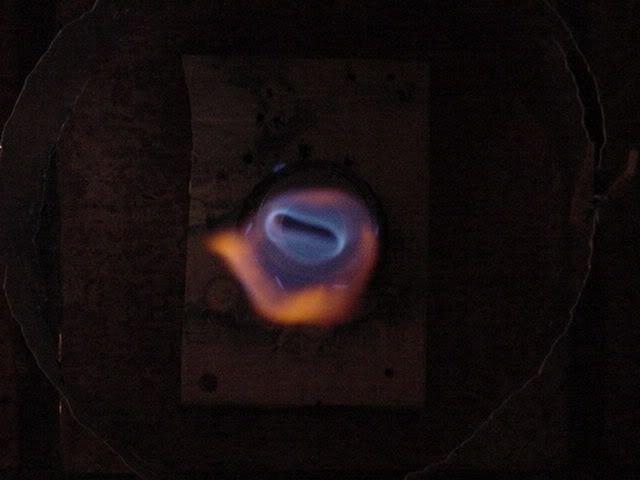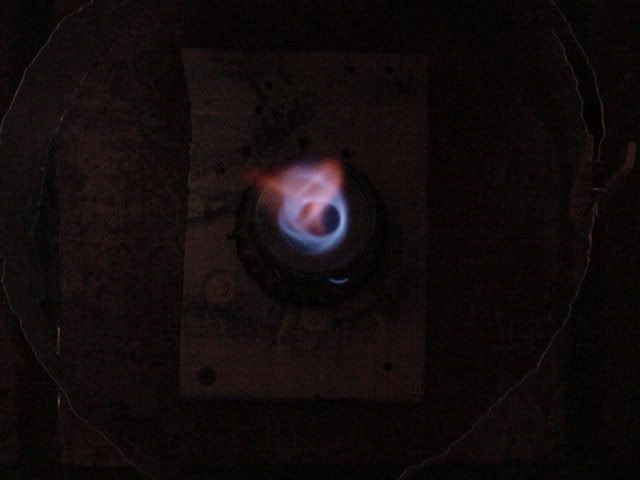 Looking at the Stove/Flame from the side: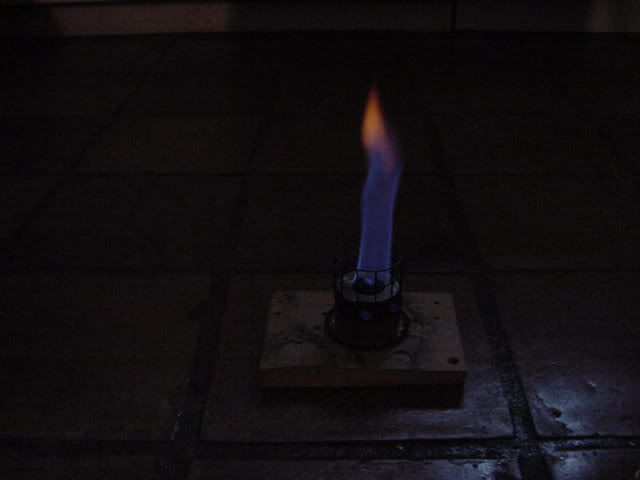 Link to the JSBJSB Small Stove Web Site
Link to Brasslite.com Web Site